Pour créer un pseudo, cliquez sur
"Extras"puis sur "s'enregistrer".
Alan Jackson sortira son premier album en trois ans. Intitulé ANGELS AND ALCOHOL, le disque produit par Keith Stegall comprendra 10 titres et sera disponible le 17 juillet 2015 sur le label EMI Records. Alan Jackson a déjà sorti quinze albums studio, et ANGELS AND ALCOHOL sort vingt-cinq ans après son premier album. L'artiste est actuellement en tournée jusqu'au 21 juin pour fêter ses 25 années dans le business avec en première partie de ses concerts Jon Pardi et Brandy Clark.
L'album LIVE du groupe Diamond Rio a été ajouté à la programmation ce matin. Le groupe a classé cinq singles N° 1 dans le Billboard : "Meet In The Middle", "How Your Love Makes Me Feel", "One More Day", "Beautiful Mess" et "I Believe". Mais aussi de très nombreux succès dans le Top 10 tels que "Norma Jean Riley" (N° 2), "Love A Little Stronger" (N° 2), "Walkin' Away" (N° 2), "Unbelievable" (N° 2), "Mirror Mirror" (N° 3).
Le nouveau single de la superstar de la Country, George Strait, "Let It Go" a été ajouté à la programmation sur Country Show Radio ce matin. L'artiste qui a tout de même vendu plus de 69 millions d'albums aux Etats-Unis, a annoncé qu'il arrêtait les tournées, mais qu'il continuait à enregistrer des disques.
Chris Young, Lee Brice, Randy Houser et le duo Maddie & Tae chanteront en soirée au LP Field Stadium de Nashville lors du CMA Music Festival qui aura lieu du 11 au 14 juin. Ces concerts se joueront à guichets fermés puisque toutes les places ont été vendues dès l'ouverture des réservations en novembre dernier. Ces artistes rejoindront sur scène de nombreux artistes dont la liste a été annoncée ces dernières semaines, à savoir : Jason Aldean, Dierks Bentley, Luke Bryan, Eric Church, Brett Eldredge, Florida Georgia Line, Sam Hunt, Alan Jackson, Lady Antebellum, Little Big Town, Neal McCoy, Oak Ridge Boys, Brad Paisley, Rascal Flatts, Thomas Rhett, Darius Rucker, Cole Swindell, The Band Perry, Keith Urban, Wynonna & The Big Noise and Zac Brown Band.
Le nouveau CD de Darius Rucker, SOUTHERN STYLE, a obtenu un beau succès dès sa sortie puisqu'il entre directement N° 1 des ventes d'albums Country dans le Billboard et N° 7 de toutes les ventes de disques dans le Top 200 (classement Rock). Le 4ème album studio de l'artiste s'est vendu à plus de 57 000 exemplaires dès la première semaine. Ses trois premiers disques s'étaient également classés N° 1 des ventes d'albums Country dans le Billboard dès la première semaine. L'album comprend son dernier single "Homegrown Honey".
Jason Aldean a remporté l'Award de la meilleure chanson Country de l'année avec "Burnin' It Down" lors des iHeart Radio Music Awards qui avaient lieu le 29 mars dernier à Los Angeles. Jason Aldean était en compétition avec "Bartender" de Lady Antebellum, "Dirt" de Florida Georgia Line, "Give Me Back My Hometown" d'Eric Church, et "Play It Again" de Luke Bryan.
Le 15ème album de Dwight Yoakam, SECOND HAND HEART, sera disponible le 14 avril prochain sur le label Warner/Reprise. Vous pouvez le découvrir en streaming sur NPR First Listen en cliquant ICI !!! Dwight Yoakam fêtera la sortie de ce disque le 13 avril par un concert à Los Angeles qui sera retransmis en direct sur Yahoo à partir de 19 h 30.
Trace Adkins a un nouveau label puisqu'il vient de signer un contrat d'enregistrement avec Broken Bow Records. L'artiste, qui était dernièrement sur le label créé par Toby Keith, Show Dog-Universal Music, avait fait ses débuts et une grande partie de sa carrière sur le label Capitol Nashville. Trace Adkins enregistre actuellement son 13ème album studio avec le producteur Mickey Jack Cones (Joe Nichols, Randy Houser).
La superstar de la Country Garth Brooks vient de détrôner Elvis de sa deuxième place des meilleurs vendeurs de disques de l'histoire aux Etats-Unis avec 135 millions de disques vendus contre 134,5 pour Elvis Presley ... si vous ne connaissez pas cette immense vedette américaine, voici un article en français paru sur le figaro.fr (Et oui, eux aussi connaissent la Country, pourtant on en parle si peu dans les grands médias en France ... j'en ai été tout surpris de lire un article en français sur Garth Brooks ...). Pour en savoir plus sur Monsieur Garth Brooks, merci de cliquer ICI !!!
Après le succès de "Lonely Tonight" enregistré avec Ashley Monroe, classé N° 1 dans le Billboard, Blake Shelton nous propose son nouveau single "Sangria", toujours extrait de l'album BRINGING BACK THE SUNSHINE.
Le groupe Little Texas est de retour !! Huit ans après la sortie de leur dernier disque MISSING YEARS en 2007, le groupe sortira un album le 14 avril 2015 intitulé YOUNG FOR A LONG TIME. Le groupe a marqué la Country des années 90 avec son grand classique que même les danseurs connaissent "God Blessed Texas", mais aussi avec "What Might Have Been", "My Love" ou encore "Kick A Little". Ce nouveau disque comprendra 11 titres et 2 nouveaux enregistrements de "God Blessed Texas" et "What Might Have Been". Depuis ses débuts en 1992, le groupe a vendu plus de 7 millions d'albums et obtenu trois nominations pour les Grammy Awards.
La cérémonie des 50èmes ACM (Academy of Country Music) Awards promet d'être exceptionnelle avec un plateau artistique époustouflant, les plus grandes stars de Country seront rassemblées pour chanter au cours de la cérémonie qui aura lieu le 19 avril prochain : Brad Paisley, Alan Jackson, Martina McBride, Garth Brooks, George Strait, Brooks & Dunn, Reba McEntire, Jason Aldean, Lady Antebellum, Luke Bryan, Blake Shelton, Little Big Town, Rascal Flatts, Dierks Bentley, Kenny Chesney, Eric Church, Miranda Lambert, Keith Urban, Thomas Rhett, Cole Swindell et Florida Georgia Line ... Peut-on rêver d'une plus belle affiche ???
Le duo Brooks & Dunn se reformera exceptionnellement à l'occasion du 50ème anniversaire des ACM Awards (Academy of Country Music) dont la cérémonie sera retransmise sur CBS en direct du AT&T Stadium d'Arlington, Texas le 19 avril prochain à partir de 20 heures. Ce sera la première reformation du duo, Ronnie Dunn et Kix Brooks, pour une apparition télévisée depuis 2010.
Luke Bryan est N° 1 des ventes d'albums Country aux Etats-Unis dans le Billboard du 4 avril 2015 avec son disque SPRING BREAK ... CHECKIN OUT. Cet album comprend cinq titres inédits, les autres titres étant déjà parus sur les éditions des années précédentes.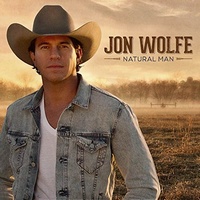 Le nouvel album de Jon Wolfe, NATURAL MAN, est paru cette semaine. Il comprend 13 titres dont les singles "What Are You Doin' Right Now" et "Smile On Mine". Je viens d'écouter les extraits sur amazon.com, et ce nouvel album me semble être excellent ... comme tous les albums de Jon Wolfe vous me direz !!! Je vous laisse vous faire une idée en cliquant ICI !!
"Ain't Worth The Whiskey" de Cole Swindell est le titre le plus programmé sur les radios Country aux Etats-Unis puisqu'il est N° 1 dans le Billboard du 4 avril 2015.
| | |
| --- | --- |
| | Le nouveau single de Paul Brandt, une superbe ballade, "Nothing" a été ajouté à la playlist aujourd'hui. Un nouvel album devrait paraître dans quelques mois. L'artiste Canadien est déjà beaucoup programmé sur la radio avec des titres tels que "Leavin"", "Alberta Bound", "My Heart Has A History" ou son dernier single "Forever Summer". |
ARTISTES PROGRAMMES SUR LA RADIO

Jason Aldean
"Tonight Looks Good On You"
Ajouté le 21 mars 2015
Dean Brody
"Upside Down"
Ajouté le 21 mars 2015
Lady Antebellum
"Long Stretch Of Love"
Ajouté le 14 mars 2015
Brothers Osborne
"stay A Little Longer"
Ajouté le 14 mars 2015
Chase Bryant
"Little Bit Of You"
Ajouté le 14 mars 2015
Casey James
"Fall Apart"
Ajouté le 14 mars 2015
RaeLynn
"For A Boy"
Ajouté le 14 mars 2015
Chris Brazeal Band
"All I See Is You"
Ajouté le 8 mars 2015
Jake Ward
"Ignorant Bliss"
Ajouté le 8 mars 2015
Mario Flores
"Love's Done Got Me"
Ajouté le 8 mars 2015
Scott Taylor Band
"By Now"
Ajouté le 8 mars 2015
&nbsp© Country Show Radio